GTK DBF Editor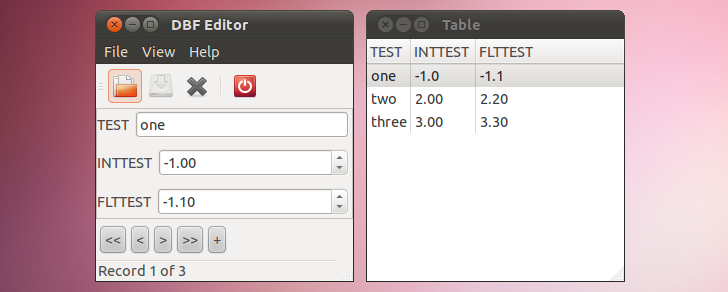 GTK DBF Editor is a simple editor for DBF files (dBase, xBase). The software is available under the terms of the free GPL (open source).
Download
The latest version is 1.0.4 and available in different installation packages:
GTK DBF Editor on Facebook
Requirements
Windows 2000, XP, Vista, 7, Mac OS X or Linux are required in order to run GTK DBF Editor.
Reporting problems
In case you are having problems with the software, please report them using the bug tracker.
Software developers
If you are a software developer and looking for additional documentation regarding the GTK DBF Editor, you should head for the project page on Sourceforge.